Business Valuation
---
Overview   ABV   GET A FREE VALUATION
---
Do you know how much your business is worth?
98% of Business owners don't know the value of their business - do you?
When we speak to business owners, we learn more often than not that the most common metrics used to measure success are the top and bottom lines of their income statements. If both are looking good, then everything is good.
However, when we ask them if they know the value of their business, the vast majority are not able to provide an answer. 
The value of your business is a powerful indicator of success, and tells a more complete story about your business' history, growth, health, and profitability than just looking at the income statements. A business valuation holds tremendous value for
owners looking to sell their business

owners planning an exit strategy

investors interested in investing in such a business
But it holds value outside of those scenarios too.
By understanding where your business has been, where your business is, and where your business is potentially going, you will be much more prepared during negotiations, external investments, restructurings, among other major, business changing events.
By knowing what your business is worth, you are preparing for the future. 
Why should you get a valuation?
A business valuation is a process that determines the value of your business. Plain and simple.
But it provides so much more value to you, the business owner, than just being a number.
Most people would not leave preparing for retirement until it is time to retire. Likewise, most people should not leave conducting a valuation until it is time to exit. A valuation acts like a yearly check up with a doctor. Sure, you don't have to go every year, but the more years you skip, the worse the issues always are when it finally comes time to see the doctor again.
Be proactive and frequent with valuations, and you won't be caught off guard.
Interested in knowing more? Click the button below.
---
CTL's team of Professional Business Valuators will help you figure out exactly how much your business is worth by performing a thorough analysis of your business' operations. CTL can also help you with improving the value of your business should you be interested in such a service.
*Disclaimer: The CTL Business Group Valuations are performed by the business advisors at CTL Business Group. The business advisors at CTL Business Group are not certified business appraisers. CTL Business Group does not represent or endorse the accuracy or reliability of any advice, opinion, statement or any other information displayed or distributed through its business valuation report, web site, or correspondences. Neither CTL Business Group nor its advisors is engaged in rendering legal, tax, investment, or financial advice. The estimates and data contained in the business valuation report are made using the information provided by the client, rules of thumb for different industries, and publicly available information and data. CTL Business Group has not audited or attempted to confirm the information provided by the client for accuracy or completeness. The business valuation report is for informational purposes only and should not be used in court proceedings, credit applications, or for any other commercial purposes. Certified business valuation options are available through CTL Business Group. If you need a certified business appraisal performed by a certified business appraiser, please contact us to inquire about pricing.
 Certified Business Valuation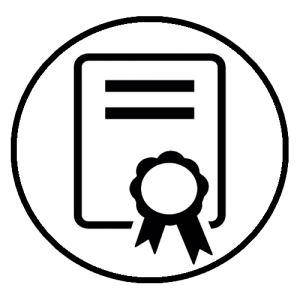 CTL is proud to offer the services of a Certified Business Valuator should you require one. A Certified Business Valuation (CBV) is required to receive certified valuation documents, and is an important step when decided what is next after a business valuation has been confirmed. Contact us for a quote today.